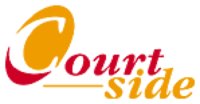 Professional basketball is enjoying a tremendous rise in popularity world-wide and increasingly, the basketball market has become a complex web of contracts, money, and endorsements on a global scale.
For many players, the prospect of navigating a professional basketball career through this web is daunting. That's why choosing a representative is one of the most important decisions in a player's career.
At Court Side, we possess the knowledge, the experience, the tools and the personnel to help each player navigate his way through this complicated process. Court Side, because it is a global company, is well-positioned to market a players talents anywhere. We understand that basketball is a global game. We bring our players the world.
To be the best. That's what you've strived for your whole life. Now comes the payoff... the brass ring... a legitimate shot at professional basketball. Your talent has brought you to the threshold. Now all you need is someone to carry you over. Court Side stands ready to make the leap with you!
We insist on involving you at every level. You will work with us in identifying your personal and professional goals and objectives. We'll plan your future with you, not for you. Together we will develop a plan of action designed to address your strengths and weaknesses.
We have all the tools you need to build your future--experienced agents, savvy financial planners, aggressive marketers, skillful attorneys and trusted confidants. Many top players have trusted us to chart the course of their professional careers. It's a responsibility we take quite seriously. We know that basketball is not just a game to you--it's your livelihood.